CBD: The hottest trend of 2019?
If you feel like CBDs are everywhere and tons of your friends have tried it, you're not wrong. From people to pets, surveys show nearly 1 in 5 have tried CBD in some form or another. A simple google search can return a ton of hits for how CBDs are being used and where to buy them. What should you know before adding them to your wellness regimen? Here's some basic info.
What is CBD? CBD (cannabidiol) is just one of over 100 unique compounds known as cannabinoids which are found within the cannabis plant. Cannabinoids, including CBD, interact with the body through the endocannabinoid system (ECS), which is made up of receptors in the brain, central nervous system, and peripheral nervous system (nerves throughout the body's limbs and organs). The body's ECS system is tied to numerous processes that help maintain balance; including appetite, mood, pain sensation, memory, immune system functions, and inflammation.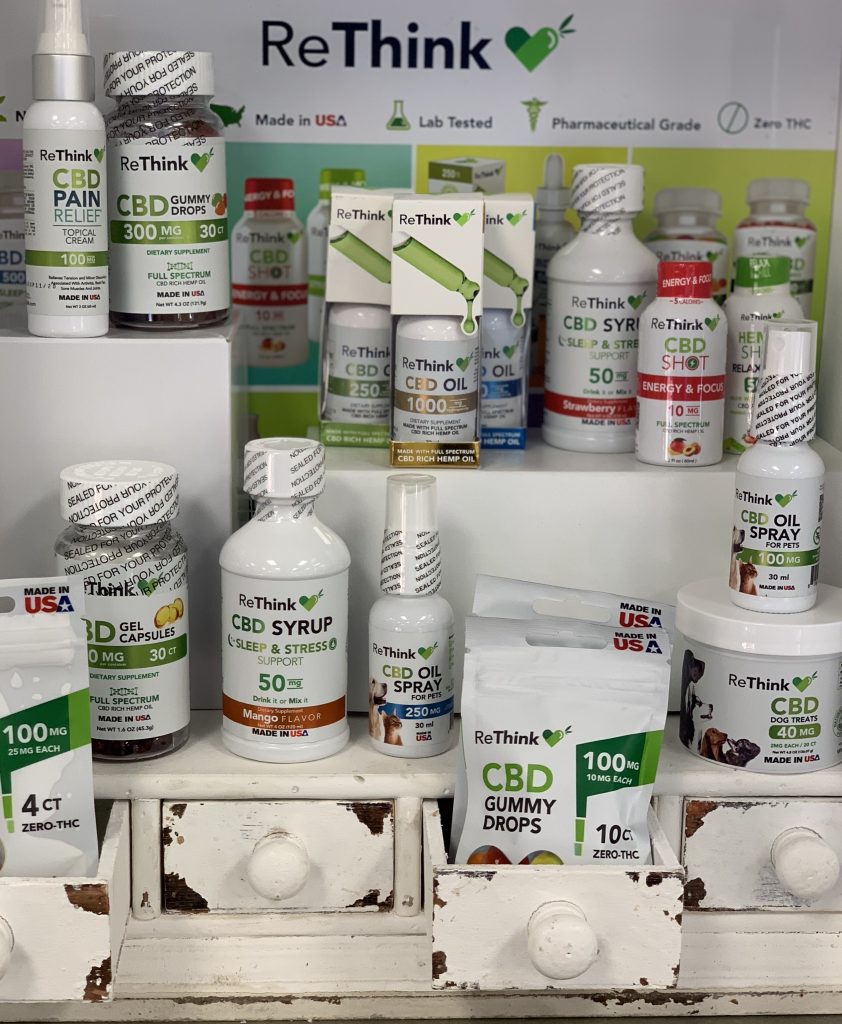 CBD products sourced from Commercial Hemp come in 3 varieties – CBD Isolate, Broad Spectrum (whole plant but 0% THC content), and Full Spectrum (whole plant with up to .3% THC content).
THC isn't that…? Yes, THC is another cannabinoid and is the psychoactive compound in marijuana. Per the 2018 Farm Bill, Commercial Hemp (which contains less than .3% THC content) is Federally legal but laws vary from state to state. This low level does not produce a "high" but it can be an issue with drug testing. We carry only 100% THC-free CBD products.
Should I be using CBDs for my….? That is a great question and one you should review with your healthcare providers. While anecdotal information is rampant, CBD use is relatively new and research is on-going. Our pharmacy team is happy to answer your questions on CBDs and about the products we offer and we're happy to work with you and your doctor(s) if you're considering adding CBDs into your routine.